Narrated Empires: Perceptions of Late Habsburg and Ottoman Multinationalism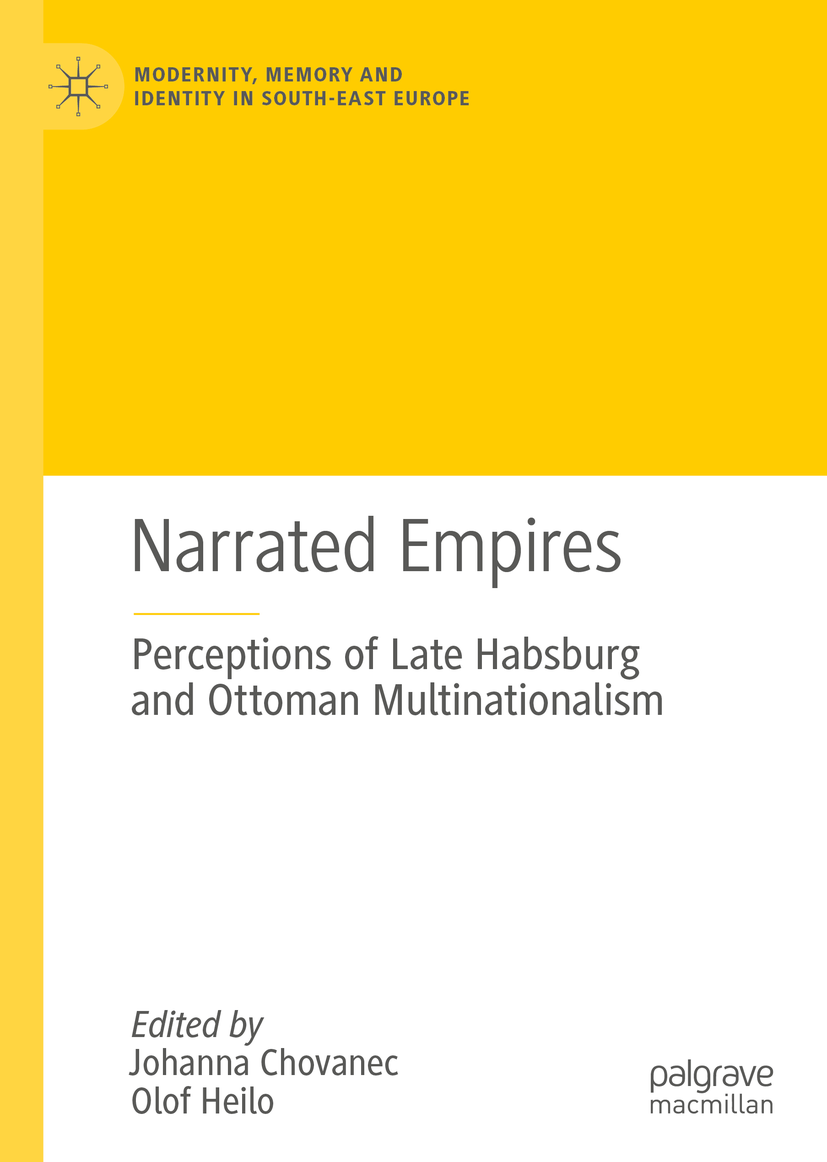 New publication by Johanna Chovanec and Olof Heilo (eds) that examines imperial narratives of multinationalism as alternative ideologies to nationalism from 1848 to 1918. It brings together expertise of several scholarly networks, including the Many Roads in Modernity (Copenhagen) and the Post-Imperial Narratives in the Central European Literatures of Modernity (Zagreb and Vienna).
This book examines the role of imperial narratives of multinationalism as alternative ideologies to nationalism in Central and Eastern Europe, the Balkans, and the Middle East from the revolutions of 1848 up to the defeat and subsequent downfall of the Habsburg and Ottoman empires in 1918. During this period, both empires struggled against a rising tide of nationalism to legitimise their own diversity of ethnicities, languages and religions. Contributors scrutinise the various narratives of identity that they developed, supported, encouraged or unwittingly created and left behind for posterity as they tried to keep up with the changing political realities of modernity.

Beyond simplified notions of enforced harmony or dynamic dissonance, this book aims at a more polyphonic analysis of the various voices of Habsburg and Ottoman multinationalism: from the imperial centres and in the closest proximity to sovereigns, to provinces and minorities, among intellectuals and state servants, through novels and newspapers. Combining insights from history, literary studies and political sciences, it further explores the lasting legacy of the empires in post-imperial narratives of loss, nostalgia, hope and redemption. It shows why the two dynasties keep haunting the twenty-first century with fears and promises of conflict, coexistence, and reborn greatness.
Please, sign up to Catharina Raudvere, raudvere@hum.ku.dk