Giving Voice to Yezidi and Armenian Women – Cosmopolitan Memory and Transnational Narratives. Biographical Sources and Genocide
Dr. Maria Småberg, Lund University. 
This guest lecture will be organized as a webinar. Please sign up to raudvere@hum.ku.dk or Erik.Sjoeberg@hum.ku.dk for the link.
---
Abstract
Giving voice to Yezidi and Armenian women – cosmopolitan memory and transnational narratives. Biographical sources and genocide
The vulnerability of the Yazidi women has been increasingly noticed in recent years. Special focus has then been placed on the abuses committed by the Islamic State (ISIS) - how soldiers kidnapped and sold Yezidi women as sex slaves and raped them. One hundred years ago the attention was drawn to the Armenian humanitarian disaster in the aftermaths of the 1915 genocide where Armenian women were victims of sexual violence and forced marriages.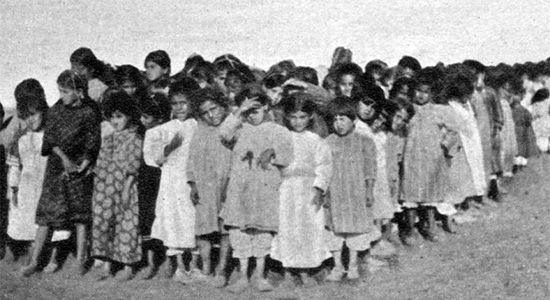 Using personal memories and life stories to graft onto a wider transnational narrative have today as well as in the past become an opportunity to raise the awareness for vulnerable groups and to move from victim to actor, from the subaltern to the agent.
In the beginning of the last century, Swedish author Maria Anholm and missionary Alma Johansson drew attention to the situation of Yazidi and Armenian women. After travelling to the Caucasus, Anholm wrote several books about the Yazidis and founded the Swedish Yazidi Mission in the end of 19th Century. Johansson worked as a missionary for Women Mission Workers (KMA) in Turkey and became a witness to the 1915 genocide. Her testimony to Western diplomats was soon published and she wrote a book and many articles about her experiences. She also developed aid work among Armenian refugees after the war. Writing and missionary work gave these two women the tools to raise humanitarian issues and to reach wider audiences.
In my presentation, I will discuss the desire to give voice to the Yazidi and Armenian women in the past. What strategies and forums did Anholm and Johansson use to focus the attention on the Yazidi and Armenian women? What issues were raised? How can we understand this commitment from a women's rights perspective today?
Researcher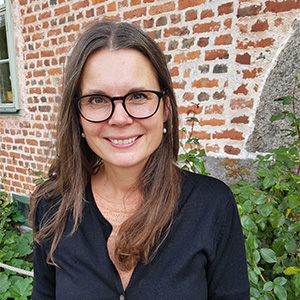 Maria Småberg
Senior Lecturer in Peace and Conflict Studies
Associate Director of Studies at the National Graduate School of History
and Affiliated Researcher at Center for Middle Eastern Studies
Lund University, Sweden
Maria Småberg is working on completing a book titled Alma and the Armenians – Courage and Compassion in the Times of the 1915 Genocide.
Personal homepage